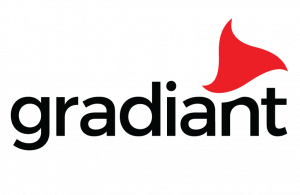 Gradiant is a private non-profit Research and Technology Organization based in Vigo, Spain. GRAD's focus is on applied research on ICT and technology transfer to industry and society. With over 100 industrial clients in portfolio and a turnover of ca. EUR 5 million in 2014, GRAD currently runs 50 applied R&D projects most of them under contract with industrial players. GRAD will brings its experience in applied ICT research and technology transfer of research results to industry, in particular in the field of eHealth, a research area recently created which develops technology in biomedical signal processing, genetic data analysis and healthcare processes analysis and simulation.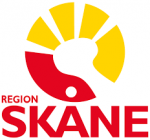 Skåne University Hospital is a tertiary care teaching hospital. The unit that will participate in the project is Arrhythmia section of the Department of Cardiology. The unit provides advanced care for cardiac arrhythmias including implantation of pacemakares, cardioverter-defibrillators (ICD) and cardiac resynchronisation systems(CRT) as well as catheter ablation of cardiac arrhythmias, of which pulmonary vein solation for atrial fibrillation stands for the majority of procedures..

The HIC is a public hospital in the Extremadura Community (Spain). It has 1100 hospital beds of which 40 belong to the area of Cardiology and 20 to Cardiovascular Surgery. It has 24451 students of which 700 belong to Faculty of Medicine. Since the year 1996 our group is dedicated to the translational anatomy correlating the electrophysiological mapping of certain arrhythmias with the study of the macroscopic and microscopic structure of the morphologic substrate of different supraventricular arrhythmias focus on atrial flutter. Other works have been in relation to the study of the terminal crest and the sinus node, in view to improve the treatment of sinus reentrant tachycardia or inappropriate sinus node tachycardia using radiofrequency (RF) catheter ablation. Other papers are dedicated to the study of the left atrium and pulmonary veins as a morphologic substrate of atrial fibrillation.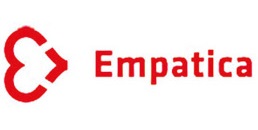 Empatica is an affective computing company, focused on human data analytics. It develops ground-breaking wearable devices with medical quality sensing. This small and rapidly growing company has offices in Italy (Milan) and US (San Francisco and Boston). They recently developed "Embrace" for human activity tracking and epilepsy seizure detection.

Ospedale Maggiore Policlinico of Milan, Italy, is a national reference center for several diseases for cardiopulmonary disease management including lung transplant program. The Cardiovascular and Coronary Care Unit, involved in the project, provides update care of cardiovascular diseases from fetal age to elderly people. Device implantation and arrhythmia ablation are performed by a skilled electrophysiological team.

Städtisches Klinikum Karlsruhe is the largest hospital in the Oberrhein region with more than 1600 beds, 4300 employees and 60.000 stationary patients per year.